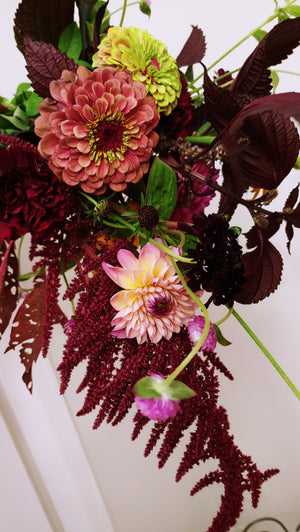 There's Always Room to Budget for Flowers
Ordering and pickup process was streamlined; the blooms themselves were incredibly beautiful and diverse pickings. Thank you so much Marly!
Beautiful spring bouquet!
I asked Marly for a special bouquet for our Easter table. She delivered a beautiful, bright and colorful bunch of flowers. Our extended family enjoyed them so much!
The bouquet was beautiful and the recipients loved them !!! Thanks Marley !!
Gorgeous!
Marley's beautiful bouquet was used for our Blooms & Brushes Painting workshop. It made a lovely subject to paint with the unique dahlias, celosia, and other colorful seasonal flowers.